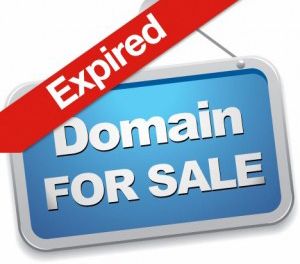 Anyone from internet marketers to niche builders. Here is a list of who buys them and why.
Domain Brokers
Domain brokers are constantly looking for quality domains either for their own personal sites or for resale. It is not uncommon for a broker to buy a domain for a lower price and "flip" the domain for a higher profit. You could find domain brokers selling expired domains via their own sales pages, via blogs and forums. Since Domain brokers usually have such large domain lists, they will sometimes offer discounts on bulk domain purchases.
As always you have to double check their domains for quality. Prices typically can go anywhere from $$ and up. Blackhatworld.com is one of the more popular places where Domain Brokers typically hang out and sell their wares.
Buyers on Facebook Groups
There are several popular Facebook groups where there are members who are either buying or selling expired domains from the FB group. Usually, you could find a lower quality expired domain at a much lower price than you would typically see on other sites. This is a great place to go to when you need a bargain on a domain. Again price depends on the quality of the domain. I have seen them go for as low as only $10, however, I would urge caution and recommend you to spam check the domain and verify the quality of the backlinks.
Here's a couple of recommended Facebook groups to check out:
https://www.facebook.com/groups/TheDomainPBNMarketplace
https://www.facebook.com/groups/PBNDomainMarketplace
Affiliate Marketers
Looking to pump up their money sites, affiliate marketers are looking for ways to improve their rankings. And what better way than ranking your sites quickly than expired domains. They do understand the power and will seek out domains that are related to their money sites. Affiliate marketers will typically buy from Domain brokers and others.
Niche Site Builders
Niche site builders are anyone that wants to buy expired domains for the purpose of monetization or just want to increase traffic and exposure for their sites. Niche sites come in all different categories, anywhere from men's razor products to a dog show website and anything in between. Niche builders typically buy domains that are relevant to their niche for more impact and relevancy in Google.
SEO Internet Marketers
Expired domains work great for local and nationwide businesses.  Business owners would love the benefit of the boost in ranking that an expired domain would generate. That's where SEO Internet Marketers would come in. They are always in the look out for quality relevant domains to help boost their clients sites in the serps.
Would you categorize yourself as one of the above?