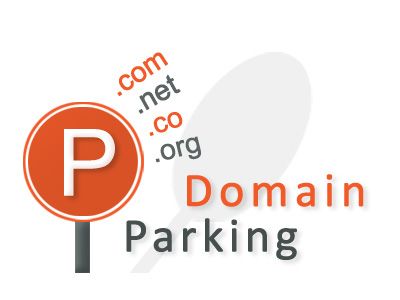 Definition of domain parking is the registration of a domain name even if the domain is not associated with services such as email or a web site. This is usually done to protect the site from cybersquatting and the possible reservation for a future website to be built.
Domain parking is usually categorized either as monetized or as non-monetized. As monetized, advertisements are used for visitors to see. As non-monetized, the website usually contains a message saying that it is under construction or coming soon. The message can be put by the registrar or reseller. Non-monetized  domains are usually single-page websites that people see when they go to a website or follow a link to the domain. Domains can be parked before the website is ready to be launched.
Benefits of Domain Parking
Income
A very important reason to use domain parking before developing the site is income. Your domain name is useless if it's empty. You must be able to profit from the domain name and there are domain parking companies that will offer a percentage of their profit. It might barely cover your personal expenses but it is definitely better than losing money by registering a domain you are not using.
Very Little Set Up
Domain parking is easy to do and it is better than spending several hours trying to build a website to make some money.  The only thing you need to do is get a domain parking account and they will take care of the rest.
No Contract
Because you own the domain and you want to use it in the near future, there is no point in committing to park it for a year or longer. There are parking companies with no contracts and give you the chance of working with them on daily or monthly basis. That way you can work on developing your domain once you are completely ready to do it.
Makes your Domain More Valuable
Because there will be traffic to your domain when it's parked, more traffic will be coming once you start using it. Search engines are able to find parked domains and will even index them. However, this does not happen if you leave your domain blank.
No Real Maintenance – Set and Forget
If you use domain parking, you will simply be setting up your domain and leaving it until you can finally develop it. All you have to do is sign up for an account and the parking company will take care of everything else.
Domain Parking: Potential to Make Profits
If you consider that you will only pay a few dollars for the domain name you could think it is a waste of money. However, you could spend 10 minutes or so in the sign-up process but once you do you will be able to multiply your profit when the site is fully developed. Once you start seeing profit, you'll see that parking is definitely worth it.
Domain parking is a good way to start making money immediately using any domain name and it is a legitimate way to start building a valuable domain portfolio.
Park to live – When you finally develop your domain, you can automatically go from parked to live and fully build out your site you've always wanted.