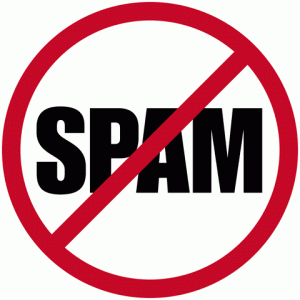 Do you want a quick way to verify if a domain has been spammed?  Have you tried other spam check methods and would like to learn another effective technique? Well, you have come to the right place. Let's take a look at the spam checking steps below.
We are going to be using several different tools in this tutorial, so let's get to it!
Let's first start with Majestic.
Note: Majestic let's you check the first 10 domains for FREE. After that you will be denied using the tool for 24 hours, optionally you could buy a subscription.
Type the domain name in the search box in Majestic Seo.
Look at the Trust vs. Citation Flow. The domain might have fake back-links if the numbers are not in close proximity.

In the image, you can see that citation flow is much a much larger number than the trust flow. Which could very well mean that there is a large amount of spam.
What you want to look for – Verify that both the CF and TF metrics are close in proximity, for example, a TF 15 and a CF of 18 are very close. While a TF of 5 and a CF of 35 are very far apart and looks very suspicious and could be spammy. The rule of thumb: If the TF/CF ratio is less than 0.8, I would check the back links closely as I suspect spam.
Checking for Anchor Text Spam
To see the anchor text, scroll down. Look for strange foreign characters, scammy-looking words, Chinese and Russian words come to mind. Make sure the anchor text is related to the domain.
In the screenshot above you will see that these domains were spammed with anchor text. If that is the case you should not consider this specific domain and not waste your time and go on to the next domain to check.
Back-link Diversity
Ok let's check out the number of back-links to referring domains on Majestic. Do all the back-links come from just one or two domains? It's not a good sign if most of the back-links are coming from one domain. Tip: You want to shoot for a ratio of for every 1 domain should equal 20 backlinks, the less the number the better. Look at the example below.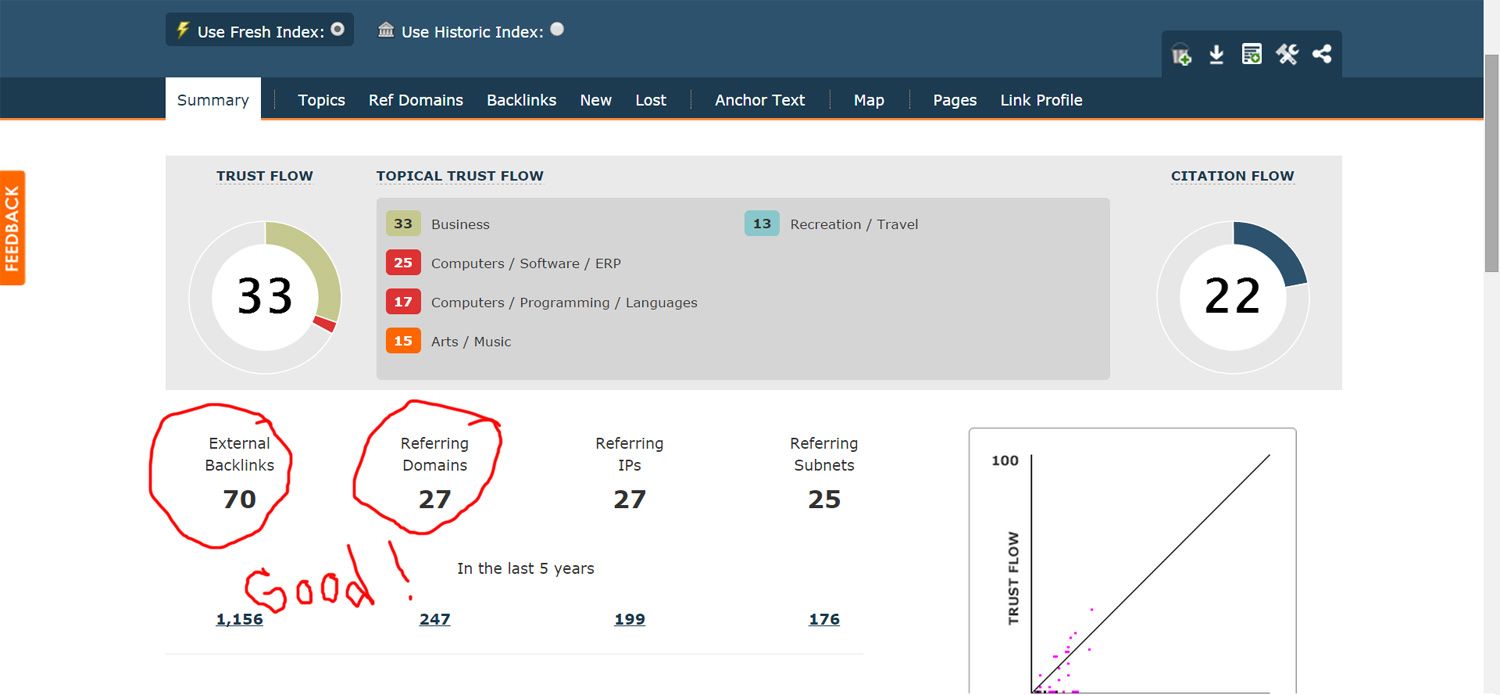 Here's one domain that has only one Referring domain with a huge amount of backlinks, no diversity whatsoever. A sign of a bad domain. (graphic below)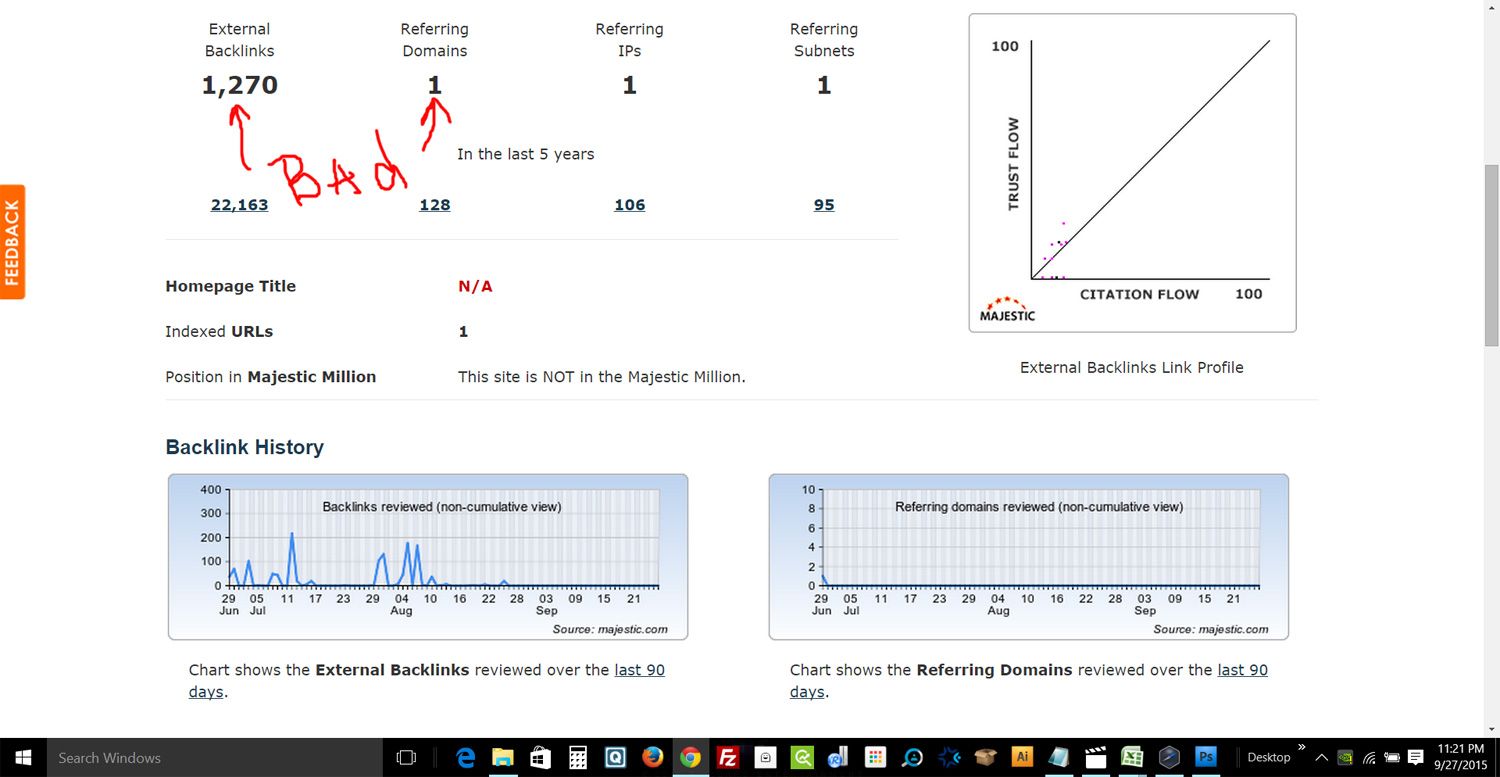 You must also make sure if there are any that have been deleted. If you see there are some deleted ones, it could mean that the domain will start losing links soon.
Further checks to consider
Look for Referring Domains that are > 10 and up.
Check the top back-links and see if they are live.
Check link quality from the back-links. Are the links coming from blog and forum comments or are the links posted in the content area from authority sites such as TechCrunch, Huffington Post, etc?  – Links in the content area wins every time!
Check for any redirects. You got to make sure the link juice has not been redirected to any other sites. Was the site redirected to another site and lost all its link juice in the process?
Check the Domain History from both Archive.org and Screenshots.com and look for any signs if the domains were repurposed for the creation of spam sites.