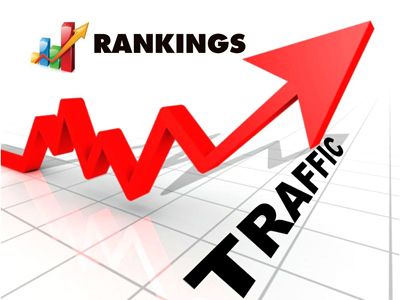 One of the biggest challenges for new websites is traffic. Buying expired domains is a great way to solve that problem and help propel your sites to the top of the serps. And for any serious internet marketer that would like to improve their overall performance of their site, expired domains would be near the top of the list.
Buying domains for their natural traffic
Depending on the expired domain, this can increase the visitors to your site. Using tools such as Semrush, can help you verify certain domains that may have high organic traffic. An ideal situation would be to find an expiring domain with high levels of traffic that you can utilize.
Starting from scratch or utilizing expired domains
You could start from scratch and buy a new domain, however since you are starting with no backlinking history you would be at a disadvantage compared to an expired domain that has already built years of backlinks and great metrics.
What are Domain Metrics?
Domain metrics is a way to gauge the value of a domain. Certainly you want to take this into consideration before selecting the domain.
Some people still use Page Rank as a metric for selection (which I would no longer recommend to gauge the quality of a domain), or others base their decisions on using Moz metrics such as Page and Domain Authority. While others concentrate on the Majestic Trust and Citation flow metrics.
Metrics I personally use to select an expired domain
Well, simply a combination of all of the above. I would start by checking the site's previous history with archive.org and checking for any spam that may or may not exist, then double check with a similar service called screenshots.com. Next would be to use the following back-link checking services, use Ahrefs, Majestic and Opensite explorer to again verify if the back-links are of quality and do not contain any spam.
Also important! It's recommended to buy an expired domain that matches the website that you would like to link it to. So if your money site is say in the "dog grooming" business, then you should try to get an expired domain that was a former site mentioning about general information about dogs, domains such as: how to teach your dog tricks, dog obedience, etc. That way the expired domain doesn't get flagged as a non-relevant domain and doesn't look too suspicious.
Ranking Benefits
Yes, it is true, there are indeed ranking benefits from an expired domain with a back-link pointing to your money site (as long as your using good practices.) I have personally witnessed this to be true on my own sites and my clients sites. For example, I had a previous ranking of (one of my main keywords in Google) at the #50 position, and after acquiring and pointing a link from the expired to my site it didn't take long for my site to jump from #50 to the first page in Google.