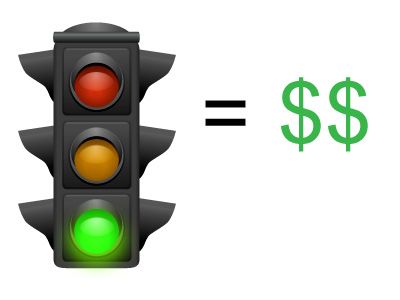 What is Domain Parking?
As described in the previous chapter, a parked domain is a domain that is not developed as a website or associated with an email, but has been parked with a domain parking company. In some cases, the domain is reserved for a future site to be developed.
How to Park a Domain
After you have bought your domain and register it, then next thing to do is register it with a parking company such as GoDaddy, Sedo, Bodis, Vodoo etc. Next the parking company will place advertisements that are relevant to your parked domain. For help and any further questions, please contact your favorite domain parking company.
Monetization
Both monetization and non-monetization methods can be setup on a domain that is parked. On the monetization method advertising is shown to web visitors.
Keys to Success
Domain Parking is primarily recommended for domains that already have pre-existing traffic. As well as typos, generic ".com's", and domains that were at one time live sites.
Type-in traffic
are the visitors that type in a domain name into their browser's address bar instead of typing into a search engine such as Google or Yahoo for example.
For this very reason, a majority of parked domains accumulate a huge amount of revenues for domains that are "generic" .com's. For example, if a computer viewer where to look for dog lovers, they sometimes would type in doglovers.com in their browsers address bar. Again a generic .com (also with good traffic) would be the ideal parked domain for you.
Highly Recommended: Natural organic traffic is what you are looking for in a parking domain if a domain receives no traffic then there is nothing. General recommendations for finding these domains would use tools such as Semrush and SimilarWeb.
One last thing, do not attempt to push traffic to that domain otherwise you run the risk of getting your account closed since this is not permitted. However, some have mentioned a "workaround" would be to take it off of park and develop the site with backlinks, etc. And after you built up the site, you can re-park the domain again without risking your account.